We are incredibly proud to announce that Italy Travel Company has won the prestigious Lux Hospitality Awards in the category of:
The award which honours tourism excellence, is given only to establishments that consistently achieve outstanding results, and is extended to qualifying the best tourism businesses worldwide.
2017 proves to be an extremely successful year for us and we have shown once again excellence not only in our expertise but also in service.
This is a great reward for our hard-work and efforts. Receiving this award gives us a chance to be recognized for the tireless work of our firm and individuals behind the success of our quality service, professionalism and growth in this challenging market.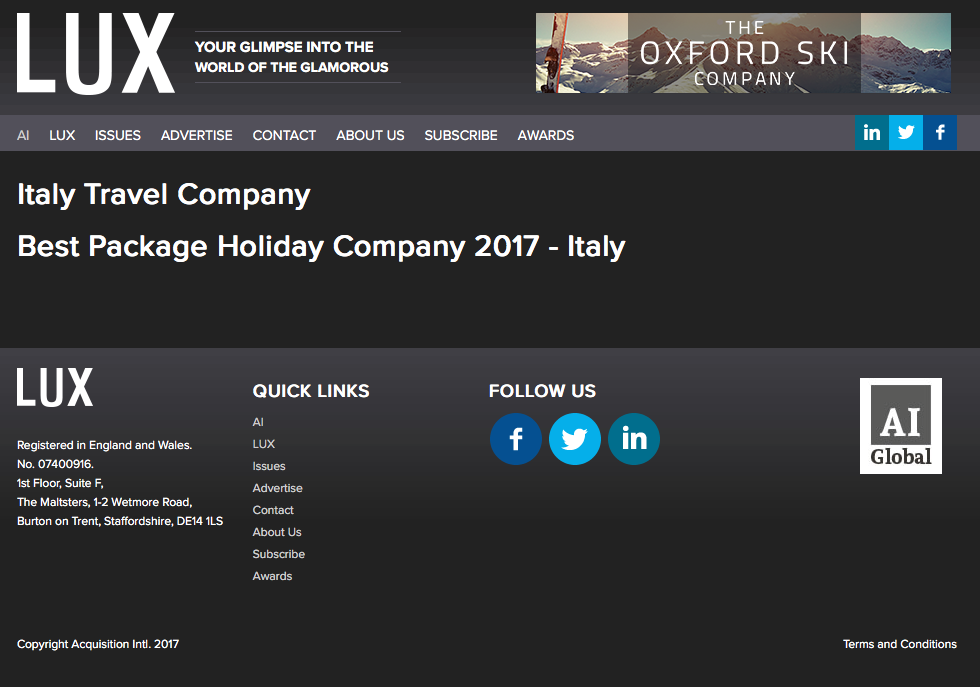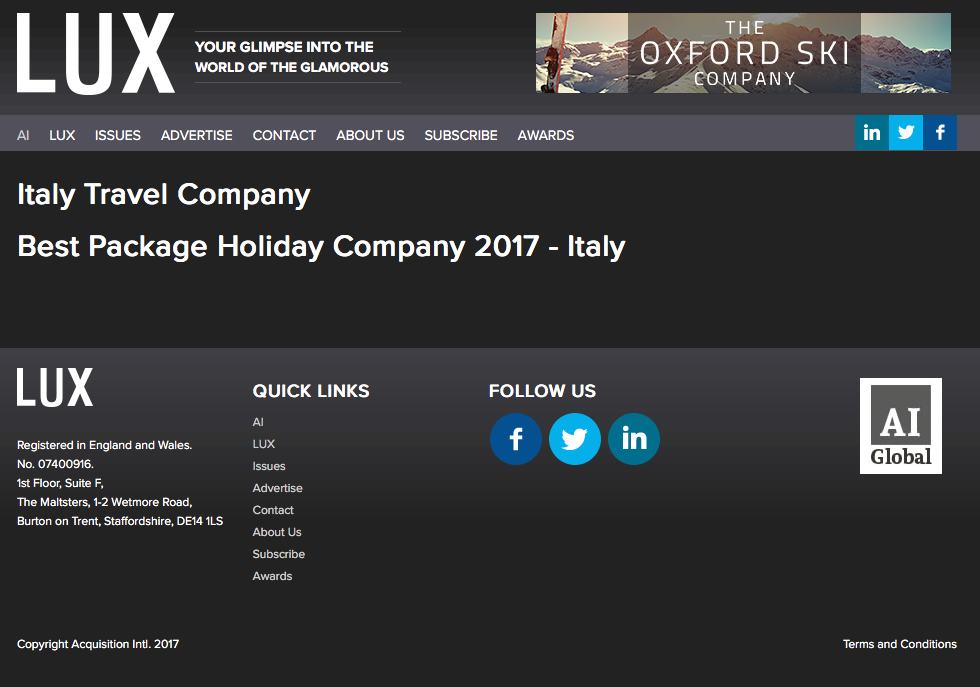 CEO, Giorgio Ferraguto, commented: " We are thrilled and incredibly excited to have won as the Best Italian package holiday 2017. It has taken 5 years of planning and hard work, so we're extremely proud of this achievement. I would like to encourage all other new businesses: It's not always easy, but hang in there and if you're determined you'll succeed!"